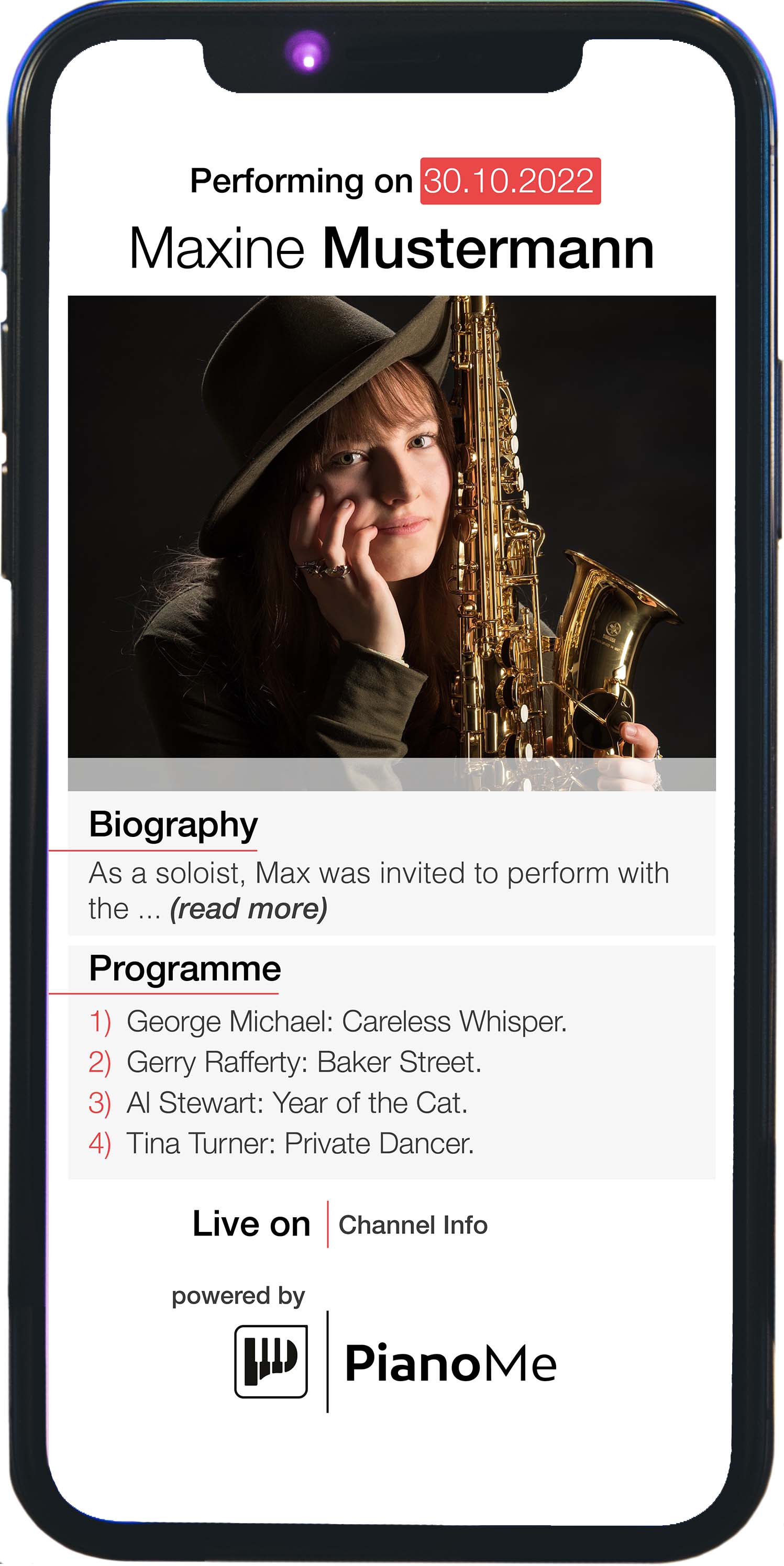 PianoMe
Event QR-Code
Create your own mobile concert program and share it with your audience!
Functionality &

Advantage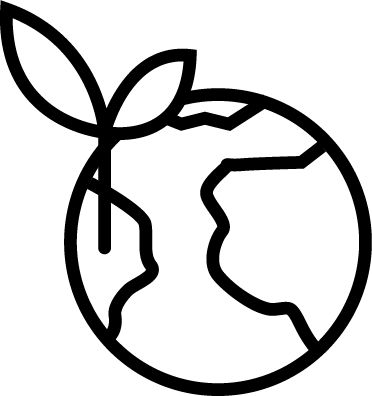 Environmental Sustainable
Printed concert programs are useless after the concert ends. PianoMe's concert program QR-Code is Environment Friendly!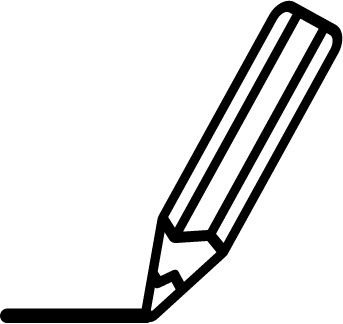 Edit – Whenever & Anywhere
You can edit your program easily and anywhere, till to the start of the concert.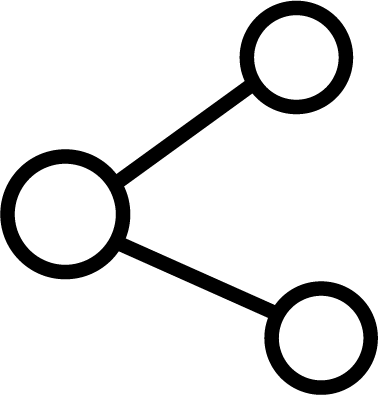 (Social Media) Marketing
Share the concert program and also the background of the pieces you are about to perform with your audience. Also as a poster.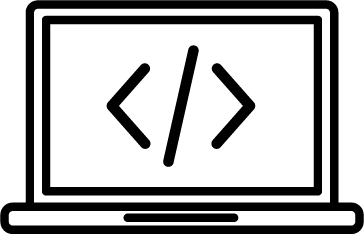 No Coding Skills Required
Just fill in some details and it is ready! Making a digital concert program is just so easy! By the way: It'll only take you a couple minutes!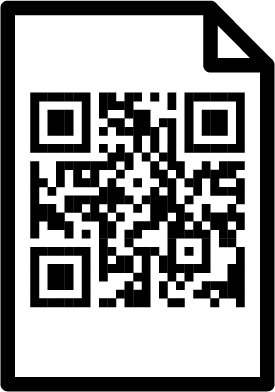 QR Poster
Just print a poster with your event program's QR code! That's all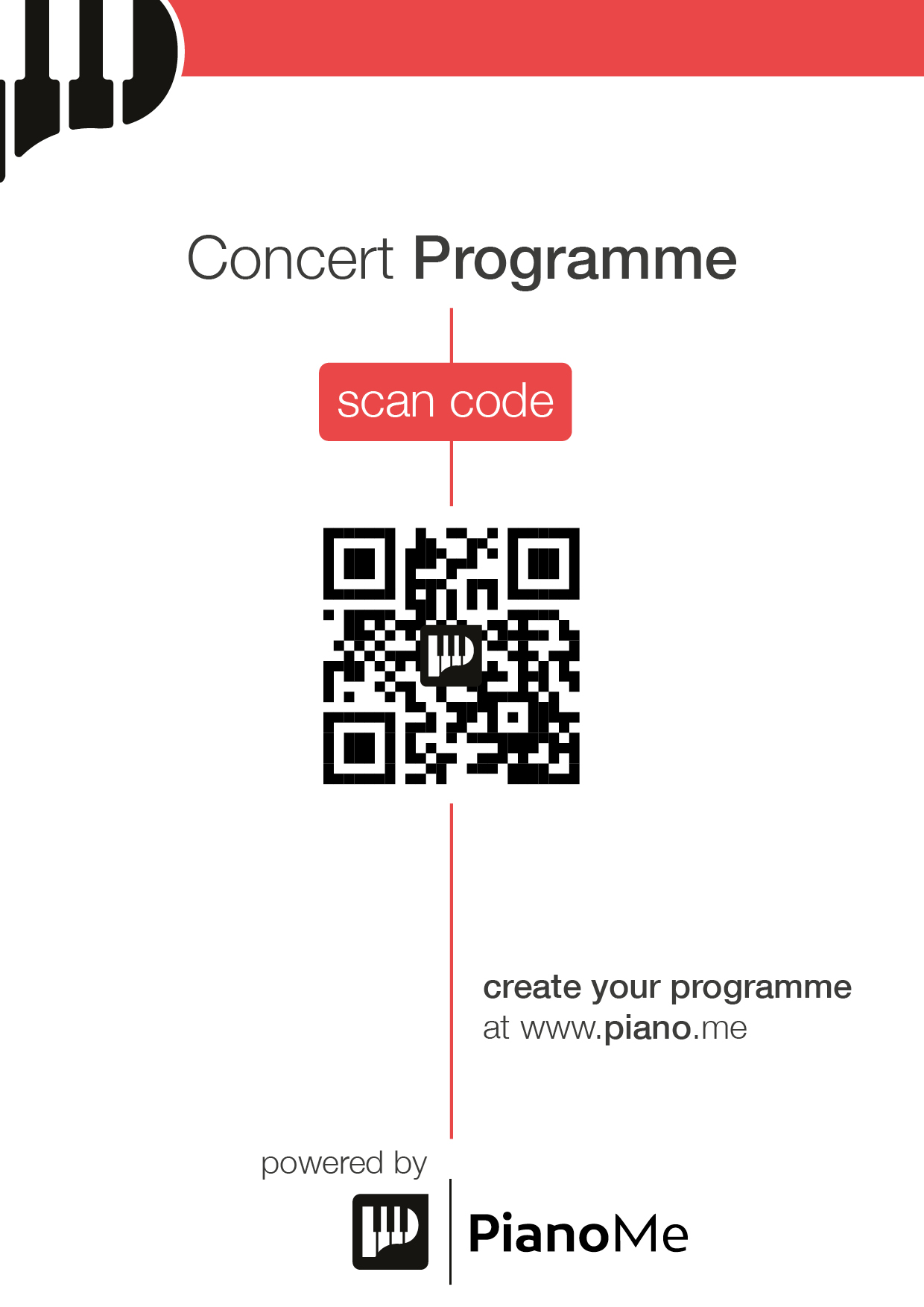 Print a poster with your concert program's QR code
No matter what phone your audience has, they can scan it
That's the only paper you'll need to print for your concert
Displayable on any screen
You can send it to your audience by email or message
Well.. It's beautiful!

Fill in the form
Fill in the basic information of the event you want to share with others.

Add Web Link
Add web links to display on the landing page or poster of your QR-Code.

Save and Download
Save your QR Code and promote your event across channels and increase participation.
+ Create your QR-Code!
Start here!
The QR-Code offered by PianoMe is interesting for me for a number of reasons: The QR-Code is really an environmentally sustainable solution and is also very easy done. The generated page comprises all the event details, allowing people to learn about my event and buy tickets.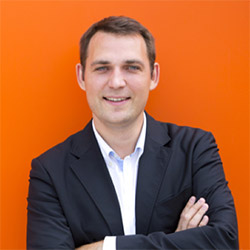 Viktor
Professional Pianist
For me as a beginner, it is really important to have an easy possibility to share my events with my audience. Via QR-Code, generated on PianoMe, I can easily reach potential participants of my live streaming events and increase my fan base. I recommend to use this new feature of PianoMe for your event.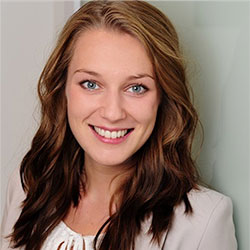 They just need to scan the QR code that we generate for you. Any QR scanning app they already have will do it.
Yes, you can edit your event information linked to your event QR code. The QR code created on PianoMe is dynamic. It means, you can edit all the information about your outstanding event without reprinting the QR code.
A QR code, generated on PianoMe, helps you to promote your event through different (social media) channels.
No, PianoMe is an online application. So as long as you have an internet connection you're good to go.